Hey peeps!  The Gina K Designs illustrators are hopping today to share some fun ways to combine the new release stamp sets. Hope you will join us as we Mix and Match!
Can you tell which sets I used?
Scooter Diva is an obvious one here…she's scootin' along with her puppy in tow.  (Did you know that I thought of different configurations for Scooter Diva in the silhouette studio cut file?…This particular image is one of the scenarios in the file.  It's so easy to stamp..no masking involved!)
How perfect is that 'road'?  It's from Tami Mayberry's Simple Hearts set..yes, you 've seen me use it many times before but never as a road!  I'm in love with it!  The hearts floating around are from Simple Hearts too!
And then (what I'm most tickled over) is the swirly exhaust coming from the scooter!  That is from Beth Silaika's Lovely Ladybug set!  Say what?  It is just PERFECT for scooter diva!
On the inside I used the heart image from Lovely Ladybug and stamped 'hugs' from Simple Hearts inside.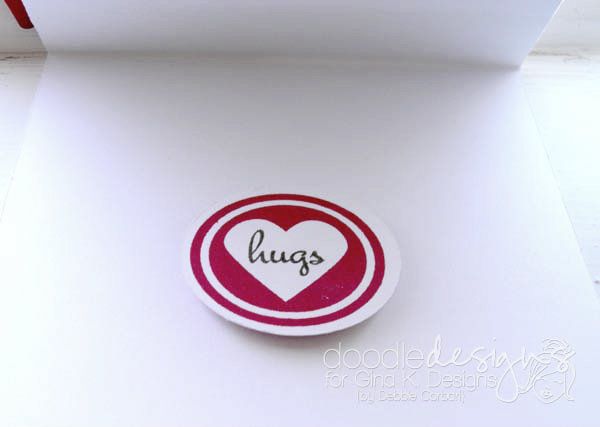 What a great 'cheer you up' kind of card!
I just LOVE mixing and matching..and I can't wait to see what everyone else has paired up!
Hop along with me!
  Thanks for stopping by!!
xo,